Congratulations to all sailors for an amazing weekend of sailing! We hope you have enjoyed racing in Kingston and wish you all the best for the rest of the sailing season!
After a great three days of sailing, our results are:
RS:X 8.5 Fleet
1st-Olivia Mew
RS:X 9.5 Fleet
1st-Marcus Mealey
2nd-Tyler McKay
Kona Fleet
1st-Andree Gauthier
2nd-Robert Mew
Techno 293 Fleet
1st-Philip Menard
Once again, congratulations to all competitors and we hope to see you again at CORK next year!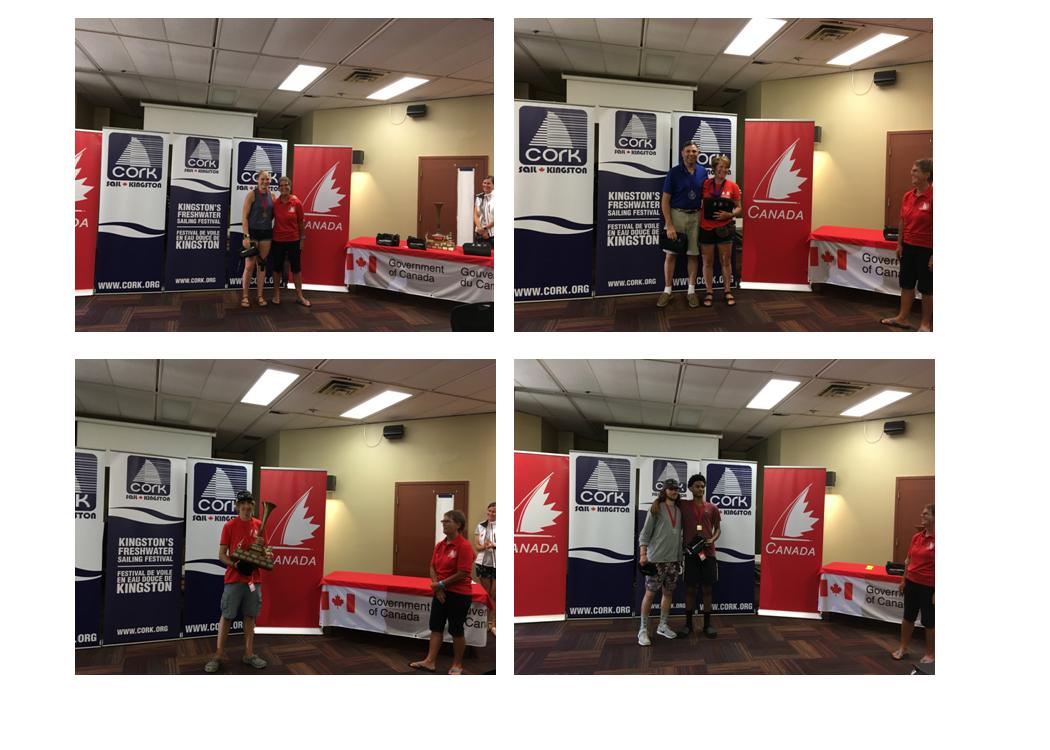 For more informationn
CORK website: www.cork.org
CORK Regatta Office: (613)-545-1322
Email: media@cork.org
Address: 53 Yonge Street, Kingston Ontario
Facebook: www.facebook.com/CORKSailKingston
Twitter: www.twitter.com/corkkingston
Instagram: www.instagram.com/corkkingston