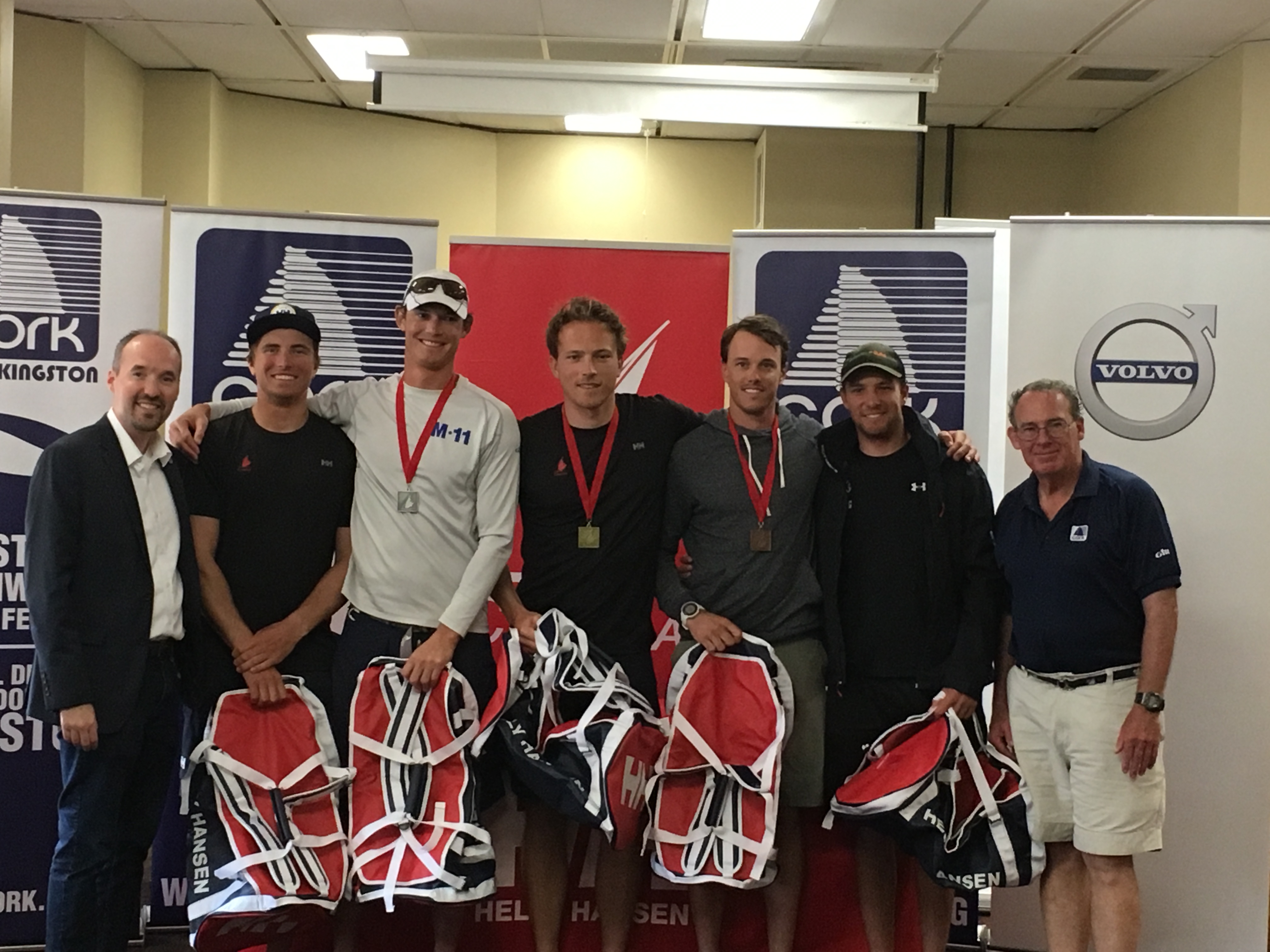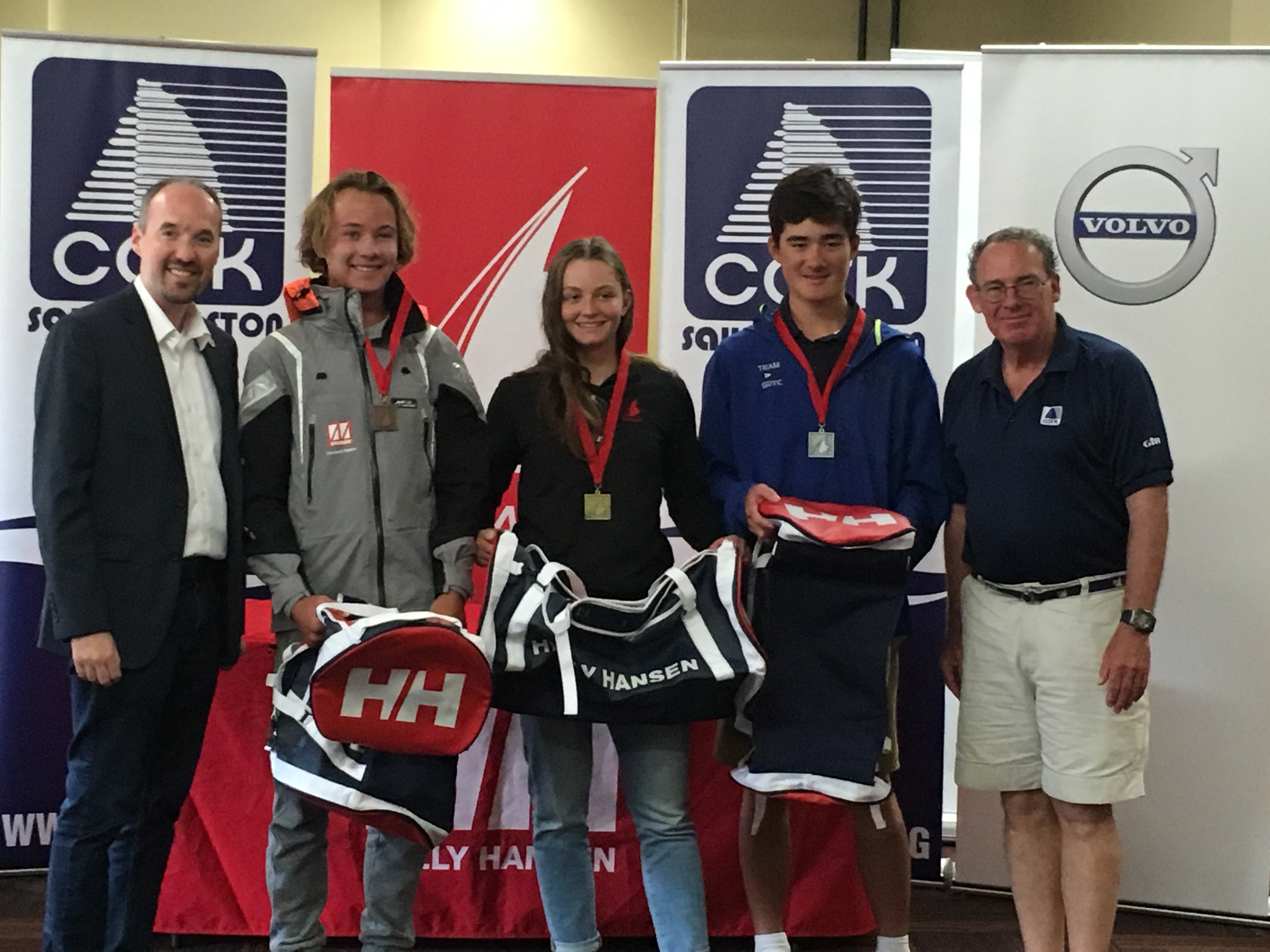 Day 5
Racing for the Laser and Radial fleets wrapped up today after 5 days of racing. Sailors experienced some mixed conditions throughout the event, with winds averaging 12-15 knots most days.
It was tight racing for the Laser fleet in the two final races of the regatta today. Canadian Sailing Team member Robert Davis sailed to eight 1st place finishes through 12 races to win overall. Final standings are:
1st – Robert Davis (CAN)
2nd – Erik Bowers (USA)
3rd – Yanic Gentry (MEX)
4th – Max Gallant (CAN)
5th – Scott Rasmussen (USA)
In the Radial fleet, Canadian Sailing Team Member Coralie Vittecoq takes 1st place overall, with 11 bullets in 12 races. The final standings for the Radial sailors are:
1st – Coralie Vittecoq (CAN)
2nd – Taisei Hatter (USA)
3rd – Campbell Patton (BER)
Full details here:
Thank you to Kingston's Mayor Brian Paterson and Race Officer Bill Adams for helping to hand out the hardware!
A special thanks to Helly Hansen for supplying prizes for the winners as well as some of the volunteers throughout the week!
A GIANT thank you goes out to all of the CORK volunteers! Both ashore and on water!  Thank you for coming to Visit Kingston each summer to make events like CORK OCR Sail Canada Voile Canada Senior Championships a great success!
For more information 
CORK website: www.cork.org
CORK Regatta Office: (613)-545-1322
Email: sail@cork.org
Address: 53 Yonge Street, Portsmouth Olympic Harbour, Kingston Ontario