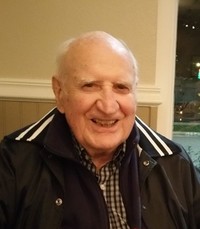 It is with the greatest regret that the CORK Board of Directors shares the notice of the passing of  Doug Keary.   Doug was one of the founders of CORK and a great friend of sailing community!  He will be missed by all.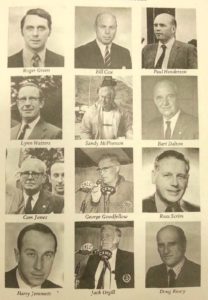 After 98 years of a wonderful life, Doug Keary passed away February 10 at his ski home in Collingwood Ontario, Canada
Doug was a graduate engineer founding a very successful contracting firm and was a very talented artist. He was well known in the sailing community as a Snipe and Soling sailor, with his contributions to Canadian sailing having lasting impact.
He was the major initiator and builder of the Oakville Yacht Squadron, and when in 1968 Canada needed to have a local sailmaker, he aided in bringing Hans Fogh to Canada from Denmark. Ontario Yachts, which built the 5.5m, Soling, and Etchell, listened to Doug's great business acumen.
When Montreal got the 1976 Olympic Games Doug was very instrumental in helping to design the Kingston Olympic Harbour and getting the government funding for that project. He was also an original founding member of CORK (Canadian Olympic Regatta Kingston) and Director of the 1983 America's Cup Challenger Canada 1.
Doug was also a very accomplished powder skier, and in his most recent years, he moved to the Ontario Ski region and was actively the leader in skiing for the disabled and in particular with blind skiers.
Doug Keary always achieved his goals with calm and respectful rhetoric for which all who knew him benefited.
https://necrocanada.com/obituaries-2021/george-doug-keary-2021/
https://necrocanada.com/obituaries-2021/george-doug-keary-2021/