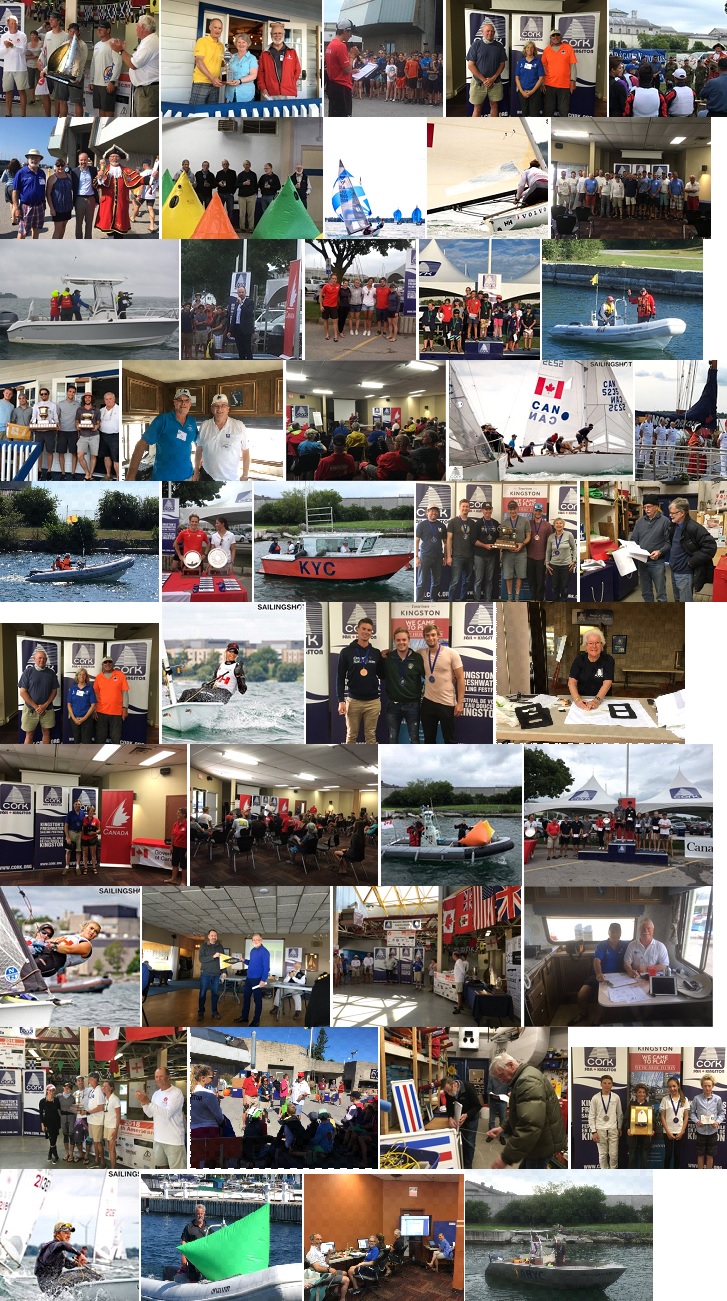 Happy Holidays from the CORK team!  .
The CORK Board and Staff wish you all a safe and happy holiday season!
Athletes, coaches and parents, thank you for coming to CORK in 2018.  Over 800 boats, 1000+athletes, 300+ coaches, from 11 countries competed at CORK this past year. From the beginners in Opti green fleet to the elite competing in OCR you always impress us with your confidence and ability!  Hosting regattas for you was rewarding and fun for the entire CORK team.  We are excited to follow your sailing development in 2019!
The 2018 season would not be possible without the enthusiastic CORK volunteer team.  This year round team contributed over 15,000 volunteer hours in 2018! Exceptional!  All for the love of the sport!  A quote from one of the team members, " a beautiful venue and a beautiful city. The volunteers are always top notch and it's almost like a reunion every year with the volunteers.  Better than any family reunion, since we all love sailing."
We would like to take this opportunity to invite you all to join us in 2019 as CORK celebrates its 50th!  The 2019 event schedule includes the Sail Canada Youth and Senior Championships! Two ILCA Youth World Championships! The full 2019 Event Schedule is at www.cork.org.  We look forward to seeing you all back in 2019!
Happy Holidays and warm wishes for 2019!
The CORK Board and Staff
CORK hosts annual events in August and September.  The 2019 schedule is posted online here
Look for the NOR's to be posted in the new year.
For more information
CORK website: www.cork.org
CORK Regatta Office: (613)-545-1322
Email: sail@cork.org
Address: 53 Yonge Street, Kingston Ontario
Facebook: www.facebook.com/CORKSailKingston
Twitter: www.twitter.com/corkkingston
Instagram: www.instagram.com/corkkingston