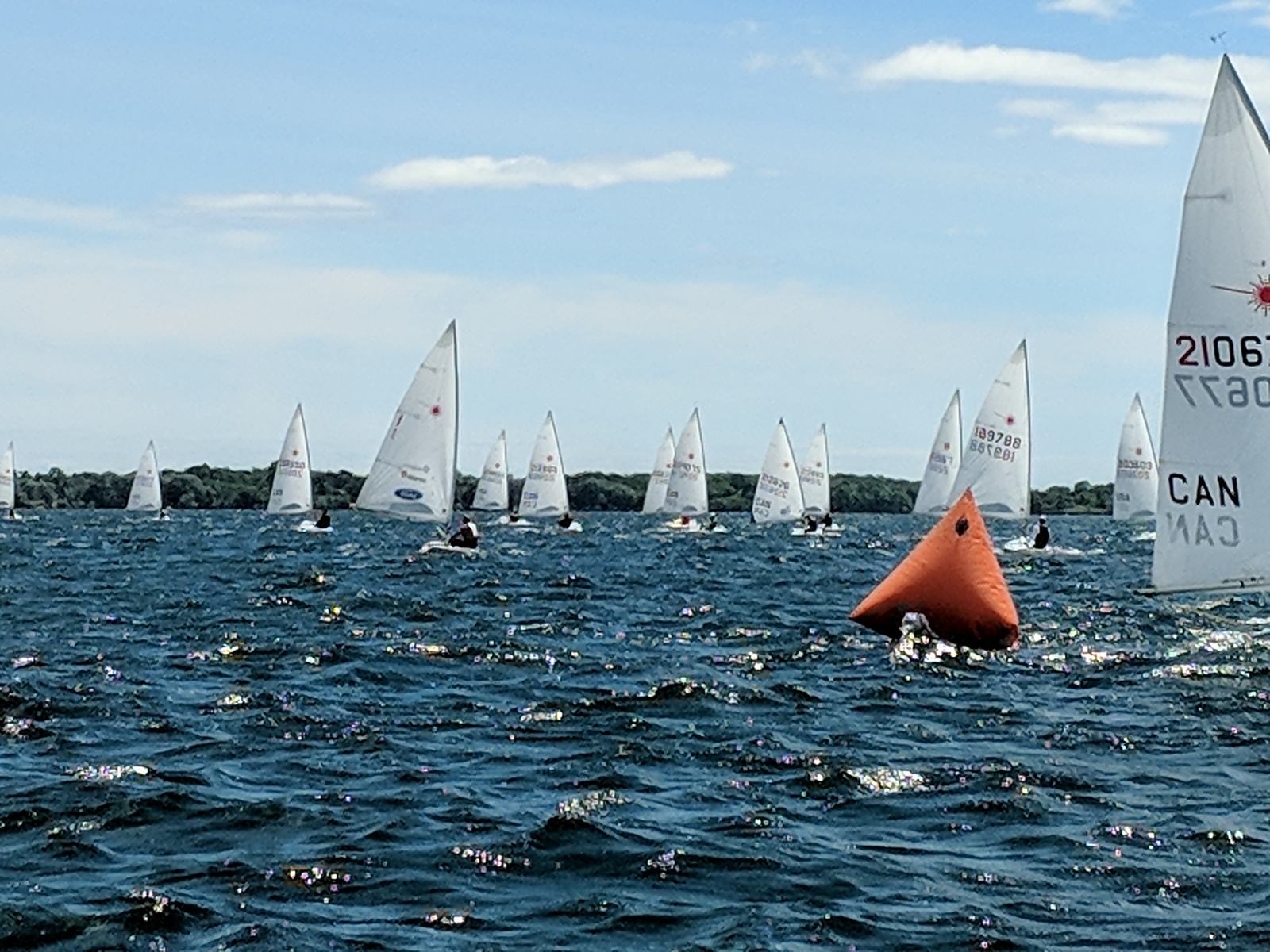 A warm welcome to our 2018 Laser Master Canadians competitors and volunteers!
The day began with the Opening Ceremonies welcoming the competitors, coaches, volunteers and supporters.
Kingston's weather brought in a strong northerly after the evenings cold front.  This challenged both the athletes and volunteers with  shifty conditions starting with 16-18 knots SSW shifting into 12-16 knots NE.
There were 3 races completed today.
1st-Osvaoldo Padron CAN
2nd-Gord Welsh CAN
3rd-Roman Plutenko USA
4th-Mike Matan USA
5th -Ray Davies CAN
Full Results here:
https://cork.org/past-results/results2018/lasermasters/lasermasters.htm
Racing is scheduled to start at 11:00 am tomorrow.
For more informationn
CORK website: www.cork.org
CORK Regatta Office: (613)-545-1322
Email: media@cork.org
Address: 53 Yonge Street, Kingston Ontario
Facebook: www.facebook.com/CORKSailKingston
Twitter: www.twitter.com/corkkingston
Instagram: www.instagram.com/corkkingston