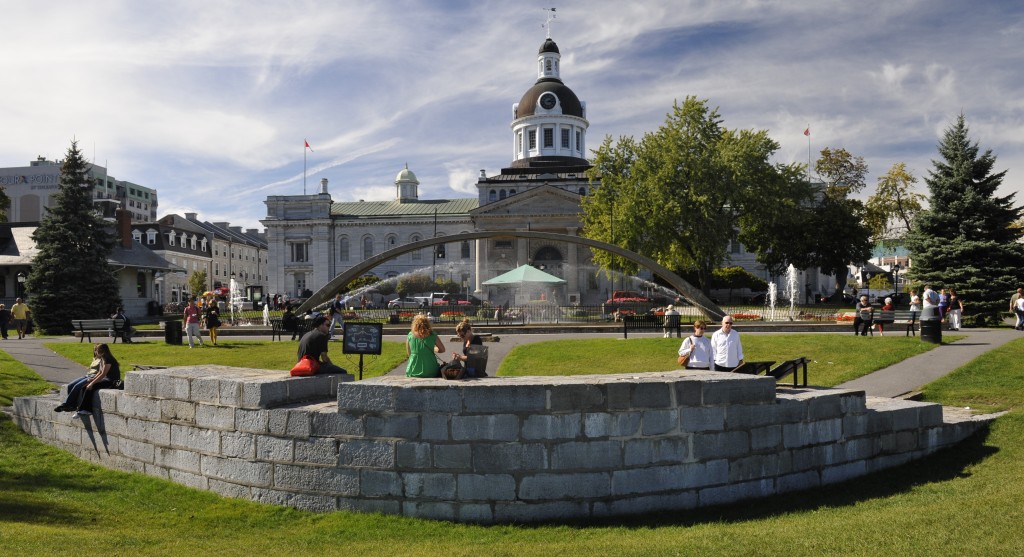 Nestled at the mouth of the Rideau Canal and the St. Lawrence River at the eastern end of Lake Ontario, Kingston is a city built on a grand heritage and defined by an exquisite ability to blend the beauty of yesterday with the passion and sophistication of today.
The city dazzles with soaring 19th century limestone architecture and the amenities of a major centre, but retains the fascinating allure of a small town. Kingston is home to Queen's University, the Royal Military College of Canada and St. Lawrence College, as well as a thriving business community. The city hosted the sailing event for the 1976 Olympics and regattas are hosted out of the same venue as was used in 1976, offering a unique opportunity to experience the magic of the Olympic Games.
For more information about Kingston www.visitkingston.ca
Population: Greater Kingston – 168,000
Climate: Proximity to Lake Ontario yields a moderate climate with four distinct seasons. Average winter temperature: -8C (17 F), Average Summer temperature: 24C (75 F)
Language: Primary language is English with government services and numerous local business services available in French. Kingston also enjoys thriving French, Asian, Greek, Italian and Portuguese communities.
Nickname: The Limestone City
At/Near the Venue :
Peter's Drugs (640 King Street West. +1 613 548 7300), located next door to the venue.
The Portsmouth Tavern
On King Street:
Subway
There are also several smaller food stores and convenience stores close by.
The Juniper Cafe (Inside the Tett Centre with a waterfront patio)
Supermarkets/Grocery Stores:
Loblaws (Bath Road Road and Sir John A MacDonald St)
Metro (310 Barrie St)
Bearances Grocery  (115 Livingston Ave)
Food Basics (1225 Princess St and 33 Barrack St.)
Popular Restaurants:
Downtown Kingston is renowned for its restaurants, featuring over 100 restaurants in a 9 block area.  Eat + Drink
Take a walking tour with Kingston Food Tours to experience Kingston's thriving local food movement
Ahoy Rentals:
Bicycle, Paddle Board , kayak and sailboat rentals.
The special CORK rate is $75 per bike per week, lock and bike helmet included
Bareboat Sailing Charters out of :Portsmouth Olympic Harbour, Tanzer 26 & C&C 30
To reserve by credit card contact Ahoy
Kingston Transit:
Kingston Transit is offering CORK participants a special "events pass".  The cost is $10 for unlimited travel for 4 days.  You can buy multiple cards to suit your schedule.   Visit the CORK Regatta office to purchase.
Athletic Facilities
Queen's University Athletic & Recreation Centre
The 24,500 square foot cardio & strength zones offer the latest fitness equipment and over 10 tons of free weights.
For the CORK participants, discounted week pass at the ARC for 25% off the regular price of $25.00 ($18.75) This price includes tax.
The Membership rules and FAQ's are here
The week pass provides unlimited general access to the facility equipment and Open Gym and Lane or rec Swim (when they are scheduled) for one week. The pass is non-transferable.
Schedules can be accessed at https://getactive.gogaelsgo.com/