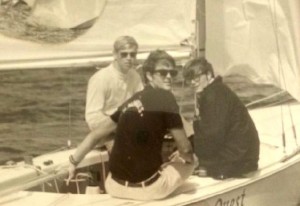 In 1969, a group of enthusiastic sailors decided to establish CORK to host international sailing events off Kingston. The area offers some of the best fresh-water sailing in the world, excellent wind and wave conditions, and is a short distance from shore to the race courses. Leading up to the 1976 Olympics, the CORK regatta offered excellent training for sailors, coaches and officials and has since become a fixture on the international calendar.
Since 2000 alone, CORK has hosted dozens of North American and World Championships out of Portsmouth Olympic Harbour.   Highlights  include the 2007 ISAF Youth World Sailing Championships, the 2010 Optimist North American Championships, the 2013 Laser North American Championships and the 2014 29er North American and World Championships. In 2015, CORK hosted  the Laser Senior World Championships, the Laser Master World Championships and the Laser Radial Youth Championships.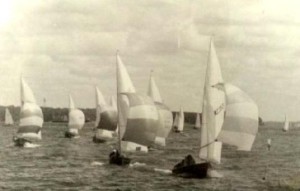 Working closely with Ontario Sailing  and Sail Canada, CORK established Youth Fest in the 1980s. This unique training environment for youth sailors "at a big event"  has remained  a top priority for CORK, as has the development of the officials and volunteers essential for running a successful regatta.
Beginning in 2009, CORK introduced  a new August Regatta Series format.  Generally speaking, the August Series starts with the CORK International Optimist Regatta which is a 3 day competition including a "championship" and a "green fleet" course.    This event is followed by the 5 day CORK International Regatta, whereupon the  focus  is youth and development classes.   The CORK Olympic Classes regatta includes a World Sailing Grade 1 event for the Laser and Laser Radial, as well as events for other Olympic,  international, and national classes.   With a total participation of more than 1000 boats, the CORK August Regatta Series is a  magnificent sailing festival, attracting sailors not only from North America but from all over the world.
In the last 10 years, CORK has hosted -in addition to the August Regatta Series- numerous World and North American Championships throughout the summer.  CORK also hosts its annual Fall Regatta at the end of September.
Year after year, CORK continues to bring together sailors, volunteers, tourists, 'Friends of CORK', sponsors' representatives and the media – for great racing.  Please join us during CORK's Annual events again this year.  Schedule posted at www.cork.org
Previous event/bid websites by CORK:
2015 Laser Worlds
2014 ISAF Sailing World Championship Bid
2013 Laser North American Championship
2010 IODA Optimist North American Championship
2007 Volvo Youth Sailing ISAF World Championship