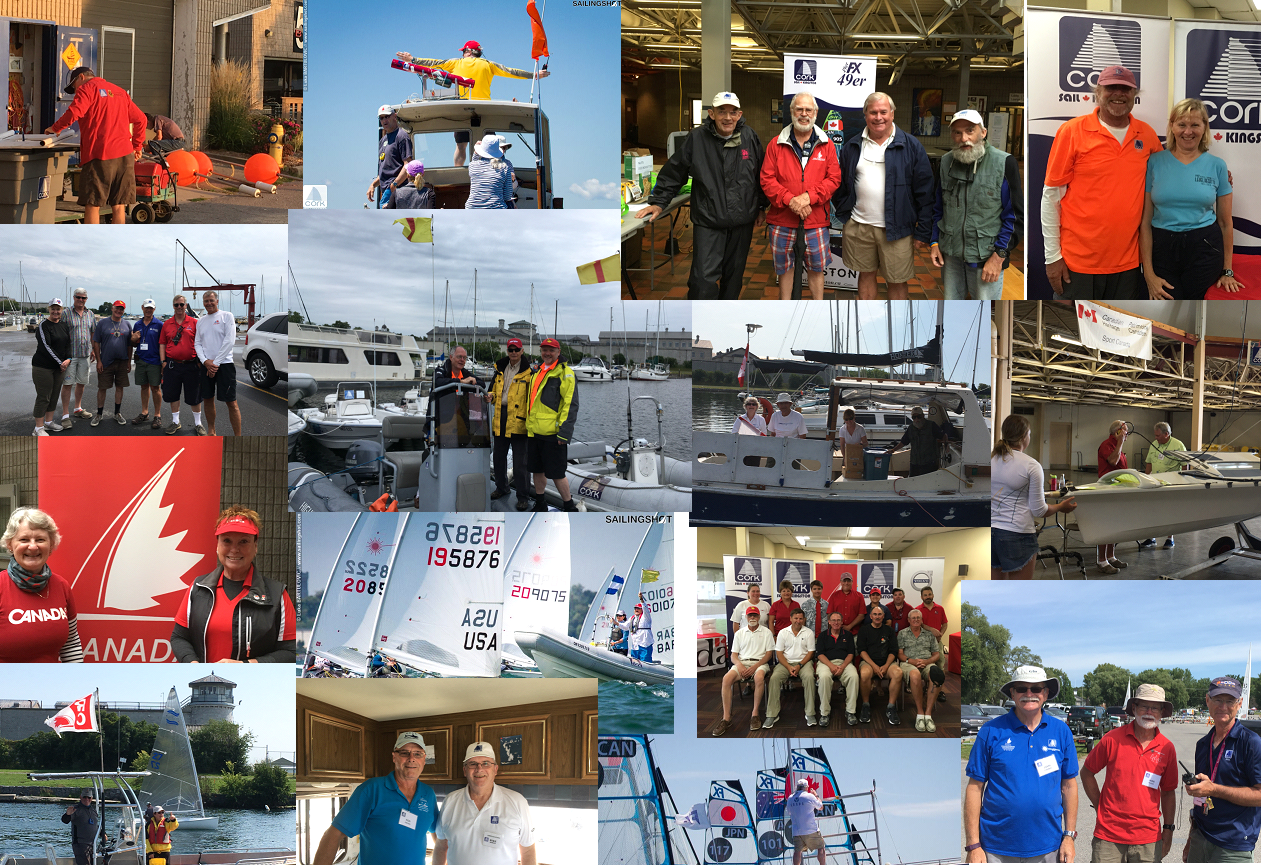 Join the Team in 2019!
CORK celebrates 50 years next year.   There are many championships and special events planned including two World Championships!
Would you like to get involved and volunteer for an International event?
Since 1969 CORK / Sail Kingston has hosted world-class international sailing events.  Offering the best fresh-water sailing in the world with excellent wind and wave conditions, Kingston was the host sailing venue for the 1976 Montreal Summer Olympics.  This summer over 1000 boats and 1500+ competitors will participate in a series of 2-8 day regattas (July through September).  Volunteering at CORK is fun and a great way to support the sport about which we are passionate!  Volunteer opportunities exist both on the water and ashore, including:
On-Water
·      Race Committee
·      Mark Boats
·      Safety Boats
Ashore
·      Race Results  (SAILWAVE and Results input training available)
·      Administration/Registration
·      Radio Communications
·      Boat launch and retrieval
First time volunteer?
Please register at the CORK web-site https://cork.org/members/sign_in.php
Previous volunteer?
Log-in https://cork.org/members/sign_in.php and sign-up for the dates you are available.
Questions?
Contact the CORK Office.  Email – events@cork.org   Phone – 613 545-1322
CORK hosts annual events in August and September.  The 2019 schedule is posted online here
For more information
CORK website: www.cork.org
CORK Regatta Office: (613)-545-1322
Email: sail@cork.org
Address: 53 Yonge Street, Kingston Ontario
Facebook: www.facebook.com/CORKSailKingston
Twitter: www.twitter.com/corkkingston
Instagram: www.instagram.com/corkkingston