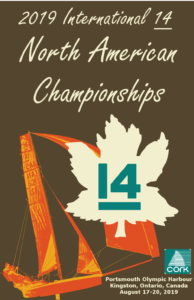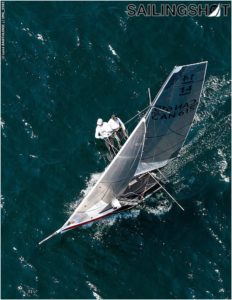 The exciting International 14  returns to CORK and Portsmouth Olympic Harbour this summer!
This North American Championship is an exciting addition to CORK's 50th regatta line up.
Did you know that the  I14's  have been racing at CORK  since the beginning?  First in 1969 again for the 1976  Montreal Olympics sailing with many regattas leading up to 2019.
Mark your calendars for August 16th-20th
Registration and check in August 16th
Racing August 17th and 20th).
Registration and NOR can be found here:
Event Page
Competitor information including details about travel to the venue, accommodation, and other amenities in the city of Kingston are available at:
and
CORK hosts annual events in August and September. The 2019 schedule is posted online.

For more information
CORK website: www.cork.org
CORK Regatta Office: (613)-545-1322
Email: media@cork.org
Address: 53 Yonge Street, Kingston Ontario
Facebook: www.facebook.com/CORKSailKingston
Twitter: www.twitter.com/corkkingston
Instagram: www.instagram.com/corkkingsto