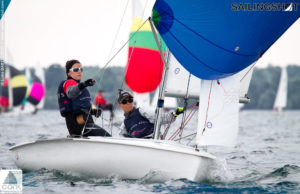 The safety and well-being of participants, volunteers, staff, visitors and the community at large continue to be the first priority for the CORK Board of Directors.  As a result, we have made the difficult decision to cancel the regattas that were scheduled for August, that is:
CORK International Optimist Regatta (August 6-9th)
The Soling Canadian Championship ( August 6-9th)
CORK International Regatta ( August 10-14th)
CORK Olympic Classes Regatta (August 14-18th)
The CORK leadership continues to closely monitor all developments related to COVID-19.  We will continue to prepare for the CORK Fall Regatta following the measures recommended by health, government and sailing agencies.  We remain engaged with the City of Kingston and the local health authority to develop a plan on how the event might be conducted as restrictions are eased.  The  decision to host the CORK Fall Regatta will be made not later than 45 days ahead of the scheduled start date.
Our wish is for everyone to continue to stay safe, practise physical distancing and follow the guidelines of your local government.
Thank you for your understanding and support during this difficult time.
The CORK Board of Directors

CORK website: www.cork.org
CORK Regatta Office: (613)-545-1322
Email: info@cork.org
Address: Portsmouth Olympic Harbour 53 Yonge Street, Kingston, Ontario, Canada.
Facebook: www.facebook.com/CORKSailKingston
Twitter: www.twitter.com/corkkingston
Instagram: www.instagram.com/corkkingston