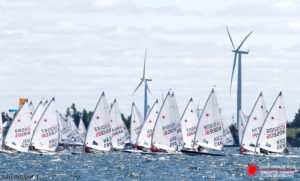 The Notice of Race is now posted for the 2021 CORK International Regatta and Sail Canada Youth Championships–ILCA 4 -4.7, ILCA 6.
August 9-12th
(Registration/Check-in morning August 9th, August 9-12th) 
This championship will be hosted by CORK in cooperation with Sail Canada.
This will be the Sail Canada Youth Championships for the ILCA 4 -4.7, ILCA 6 -Radial
Event website including the Notice of Race is here: https://cork.org/2021-cork-international-regatta-and-sail-canada-youth-championships-ilca-4-4-7-ilca-6-radial/
CORK accommodation discounts can be found here:  https://cork.org/accommodation/
CORK hosts annual events in August and September. The 2021 schedule is posted online. www.cork.org
We are looking forward to seeing you all back in Kingston this summer!
The CORK Team

CORK website: www.cork.org
CORK Regatta Office: (613)-545-1322
Email: info@cork.org
Address: Portsmouth Olympic Harbour 53 Yonge Street, Kingston, Ontario, Canada.
Facebook: www.facebook.com/CORKSailKingston
Twitter: www.twitter.com/corkkingston
Instagram: www.instagram.com/corkkingston