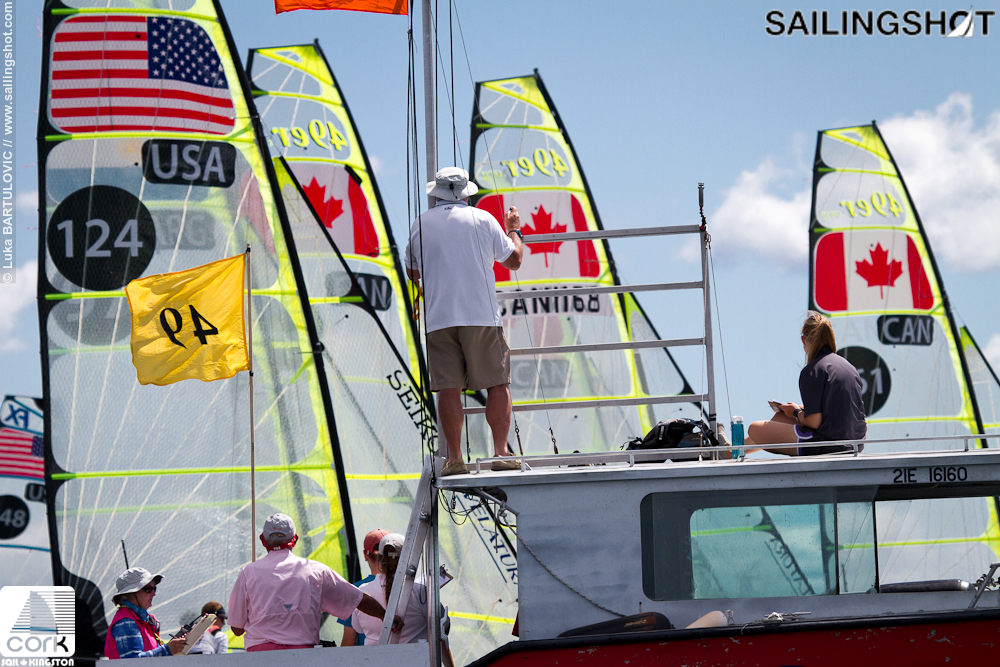 Congratulations to longtime CORK volunteer Ross Cameron!
Ross was inducted into the Kingston and District Sports Hall of Fame during the annual banquet on May 4 at the Ramada Conference Centre.
"Ross Cameron was involved in all aspects of sailing over span of 40 years. The long time board member of the Kingston Yacht Club is a big reason for the success of CORK, the Canadian Olympic Training Regatta held in Kingston every summer.
"I got involved with CORK after the 1976 Summer Olympics and was able to modernize the event, which is now one of the biggest sailing regatta's in the world," says the retired principal from Welbourne Public School.
Cameron has received numerous awards over the years, and in 1995 was named Canada's Yachtsmen of the Year for his contributions to the sport."
Congratulations from all of us at CORK Ross!
CORK hosts annual events in August and September. https://cork.org/event-schedule/
CORK Event Photo credit www.sailingshot.com
Follow us on:
Facebook @CORKSailKingston &
Twitter @CORKKingston
CORK website: www.cork.org
CORK Regatta Office: (613)-545-1322
Email: sail@cork.org
Address: 53 Yonge Street, Kingston Ontario