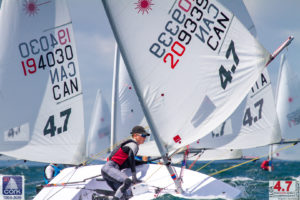 Mark your calender's for CORK International Regatta August 10-14th.  CORK is looking forward to welcoming our youth competitors back again in 2020!
Registration and check in August  10th
Racing August 11-14th
Registration and Notice of Race can be found here:
Event Page
Competitor information including details about travel to the venue, accommodation, and other amenities in the city of Kingston are available at:
and
CORK hosts annual events in August and September. The 2020 schedule is posted online.

For more information
CORK website: www.cork.org
CORK Regatta Office: (613)-545-1322
Email: info@cork.org
Address: Portsmouth Olympic Harbour 53 Yonge Street, Kingston Ontario
Facebook: www.facebook.com/CORKSailKingston
Twitter: www.twitter.com/corkkingston
Instagram: www.instagram.com/corkkingston