Champagne conditions for the regatta today.
Great wind!
Plenty of racing, with the 49er and 49er FX course getting 5 races in for each fleet.  The 29er race course completed 6 races today.
Thank you to all of the CORK volunteers for making all of this possible!
Results after Day 2:
49er FX North American Championship
1st Yamazaki/Takano
2nd Refuse/ Boyd
3rd Munte/Munte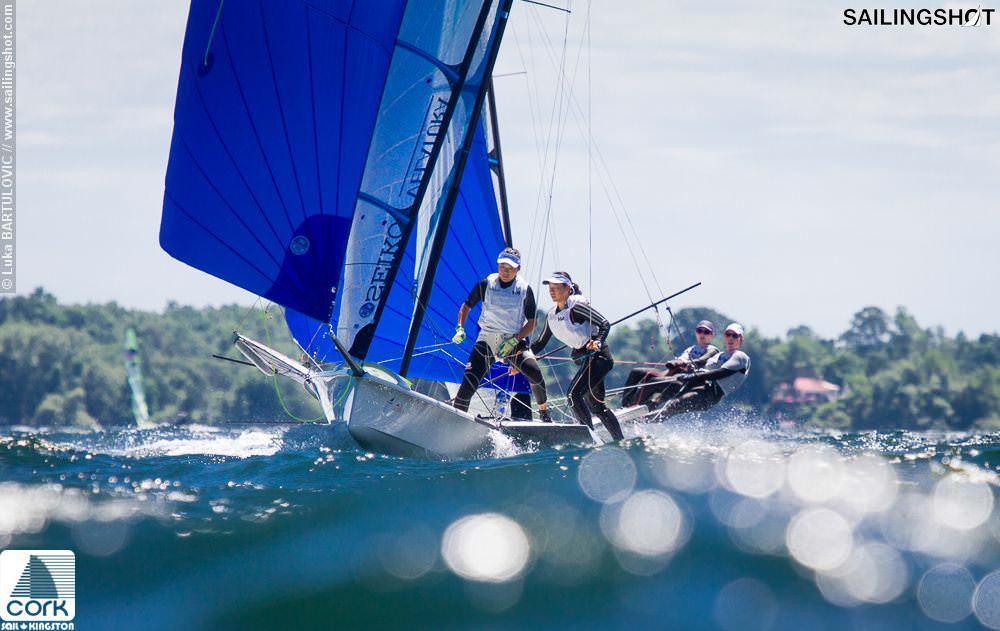 49er North American Championships
1st Snow/Agnese
2nd Jones/Depaul
3rd Wood/ Wood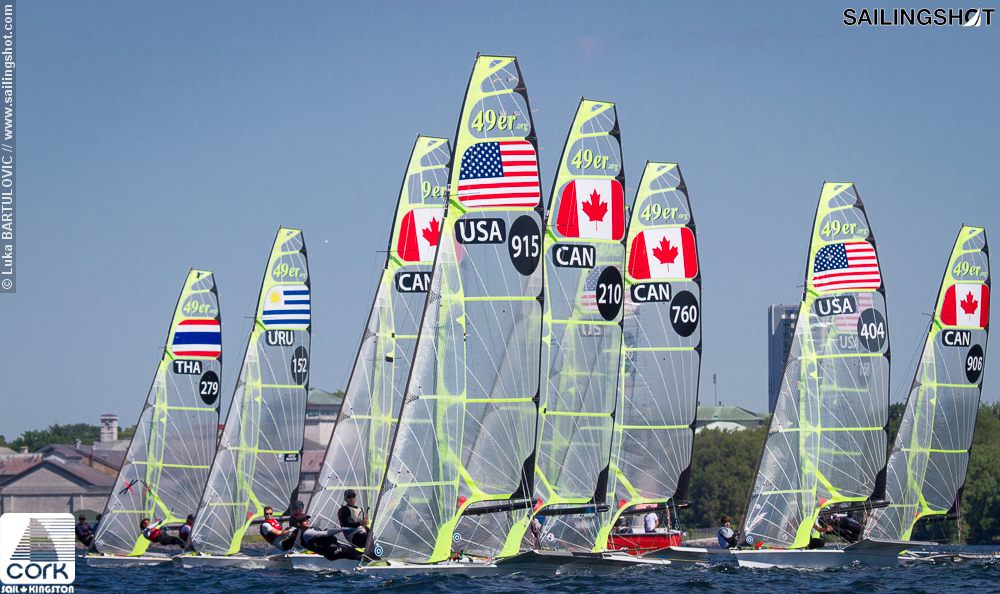 29er Canadian Championships
1st Bonin/Bonin
2nd Baird/Adair
3rd Richardson/Moffat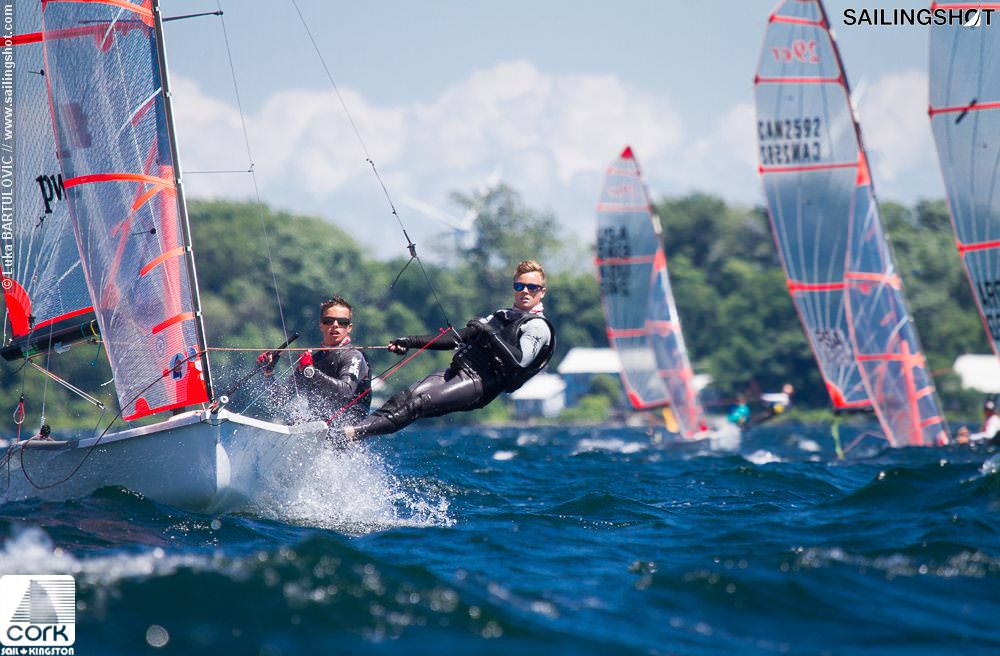 The forecast is sunny with plenty of wind for tomorrow.
CORK Event Photo credit www.sailingshot.com 
Don't forget to follow us on Facebook and twitter @CORKKingston
For more information 
CORK website: www.cork.org
CORK Regatta Office: (613)-545-1322
Email: sail@cork.org
Address: 53 Yonge Street, Portsmouth Olympic Harbour, Kingston Ontario