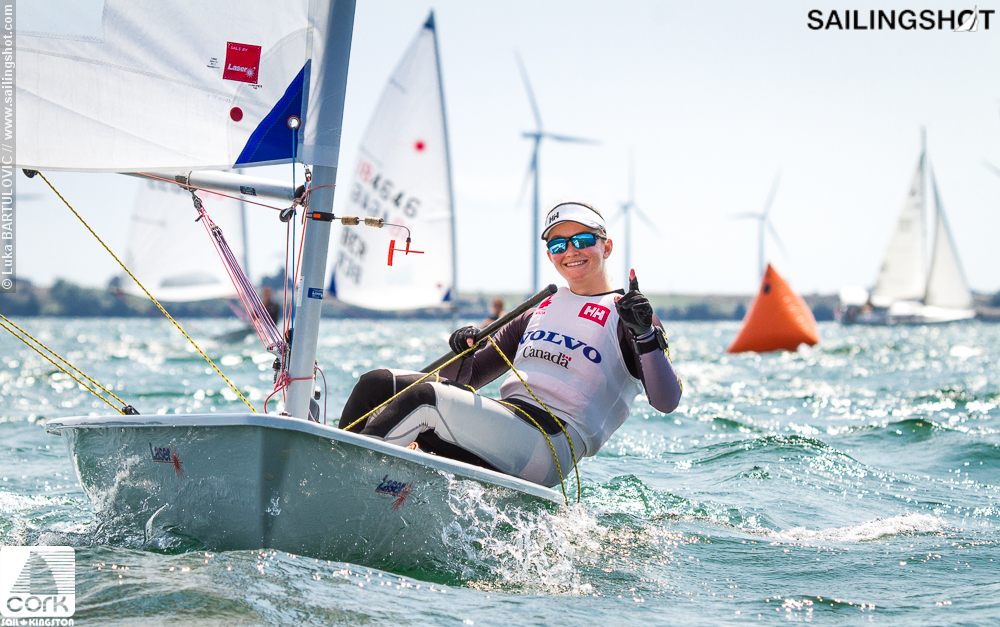 Day two of CORK OCR & Sail Canada Senior Championships brought classic Kingston conditions averaging 15 knots of breeze through the afternoon.
The Laser, Radial and Finn fleets sailed four races to bring their total to six after two days. On the double-handed course the FX, 49er and I14 fleets also sailed four races.
Laser- 1st Davis (CAN), 2nd Bowers (USA), 3rd Gentry (MEX)
Radial – 1st Vittecoq (CAN), 2nd Hatter (USA), 3rd Johnson (USA)
Finn – 1st Landeau (USA), 2nd van Wonderen (CAN), 3rd Yuji (JPN)
49er – 1st Parekh/Farmer (CAN), 2nd Ferguson/Ferguson (CAN), 3rd Wood/Wood (CAN)
FX – 1st ten Hove/Millen (CAN), 2nd Bolland/Flanagan (CAN), 3rd Bonin/Bonin (CAN)
I14 – 1st Hayward/Koechli (CAN), 2nd Loffree/Merry (CAN), 3rd Lemieux/Laventure (CAN)
Tomorrow marks the final day of racing the Finn fleet, while racing continues Monday for all others.
Racing continues tomorrow for all fleets. Stay tuned to
@CORK/SailKingston on twitter for updates and results through the day.
Full details here:
For more information 
CORK website: www.cork.org
CORK Regatta Office: (613)-545-1322
Email: sail@cork.org
Address: 53 Yonge Street, Portsmouth Olympic Harbour, Kingston Ontario