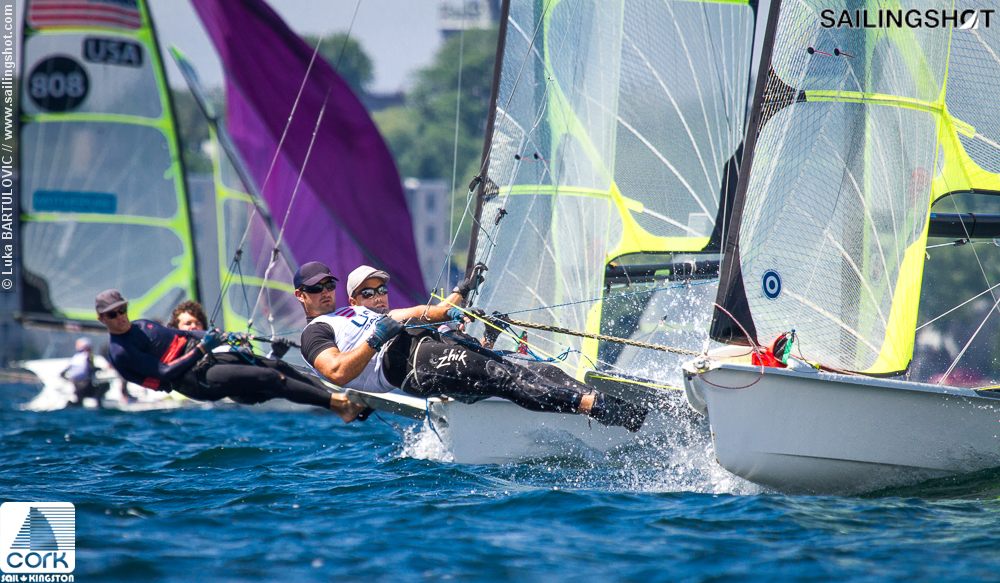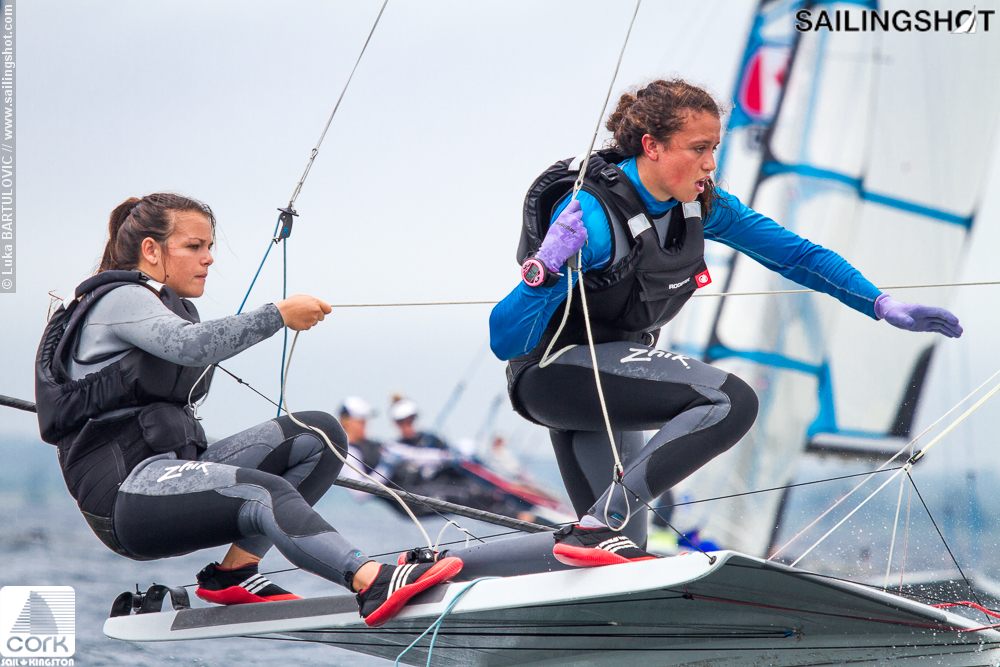 Competitive Hunt for Junior Titles
With  one day of racing to go in Kingston, Canada, the top Juniors are in a tight fight for the Junior World Championship.
Kingston, home of the sailing at the 1976 Olympics, has lived up to it's reputation for great sailing through the North American's and now JWC, and teams making the trip will have found it well worth it. But the hard work of racing continues tomorrow with both titles up for grabs.
In the 49erFX fleet, the Olympian Agerup sisters from Norway took command of the championship today, moving up from fifth place into a ten point lead. They are being chased by three teams from three continents only one point apart from each other. The Norwegians have been attending US college this year after the Olympics in Rio, and have been training on location for a few weeks. Their preparation and experience moved them clear in the standings today after an inconsistent start. They have not been racing though the spring very much, so this is a late but good start to their season.
In second are the Munte Sisters from Spain. This is the duo's first serious year in the 49erFX after moving up from the 29er, but their top female finish at the 2014 29er Worlds in the same location attests to their pedigree and ambition.
Tied on third are Bryant with Wilmot from Australia and Yamazaki with Takano from Japan. Both young teams will have ambitions to win selection for the Rio Olympics, and both will have to catch up to more experienced teams from their nations. They'll each be looking for good final days to medal at this Junior Worlds as a springboard to greater things this quad.
In the 49er fleet it is local boys William Jones and Evan Depaul from the Royal Hamilton Yacht Club with a five point lead heading into the final day. This duo has been consistent throughout the regatta, with no results outside the top five except for one Over Early and have taken three firsts and five seconds so far.
They are chased by two teams only five points behind from the USA and Thailand. With three short course races scheduled for tomorrow stay up to date for a tight battle all the way to the final race.
Catch all the results, photos, and action
For more information 
CORK website: www.cork.org
CORK Regatta Office: (613)-545-1322
Email: sail@cork.org
Address: 53 Yonge Street, Portsmouth Olympic Harbour, Kingston Ontario