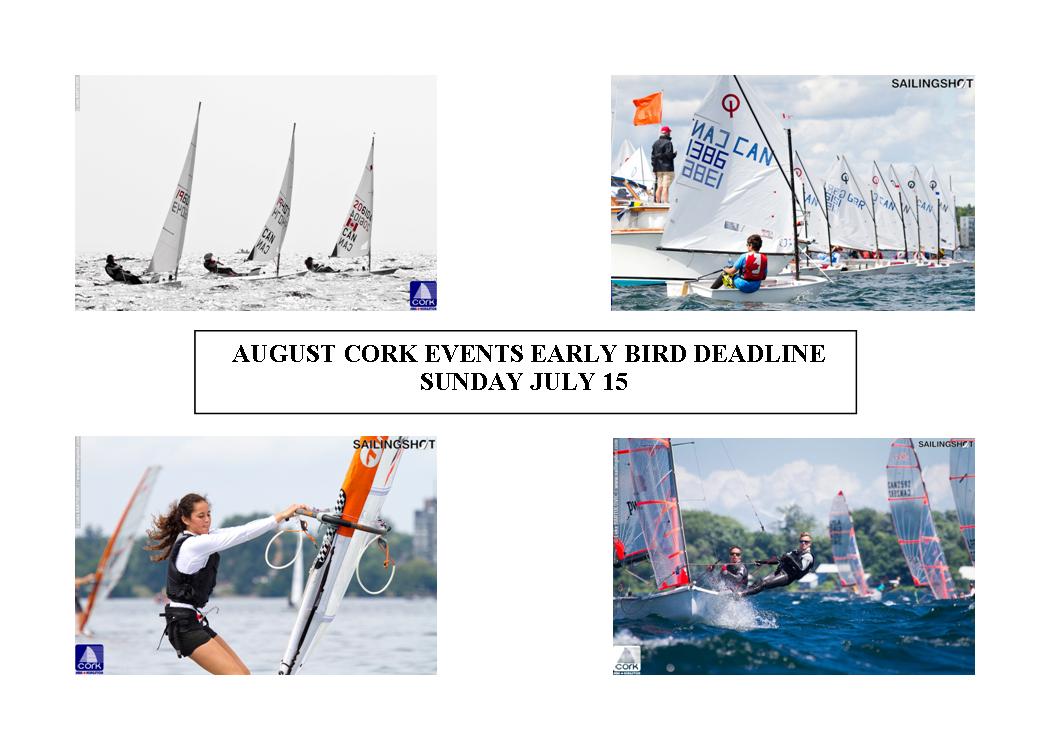 August is fast approaching, and we are gearing up for another exciting annual regatta series at CORK/Sail Kingston! With a total of 16 event days and 8 different regattas, Kingston's Fresh Water Sailing Festival will be nonstop!
The Early Bird Deadline for all August CORK events is Sunday, July 15st!  Don't forget to register before the competitor fee increases!
August 9-12:
CORK International Optimist Regatta
CORK International Board Regatta: Sail Canada Youth RS:X & Techno 293 and Senior RS:X Championships.
August 13-17:
CORK International Regatta
The 29er North American Championships
August 17-20
J/24 Canadian Championship
August 17-21:
CORK Olympic Classes Regatta, Sail Canada Senior Championships
Finn Eastern Championship
To Register As A Competitor Click Here
We encourage the family and friends of sailors to volunteer at CORK this August. This is a great opportunity to get in on the action, learn new skills and make new friends!
To Volunteer, Click Here!
For more information
CORK website: www.cork.org
CORK Regatta Office: (613)-545-1322
Email: media@cork.org
Address: 53 Yonge Street, Kingston Ontario
Facebook: www.facebook.com/CORKSailKingston
Twitter: www.twitter.com/corkkingston
Instagram: www.instagram.com/corkkingston