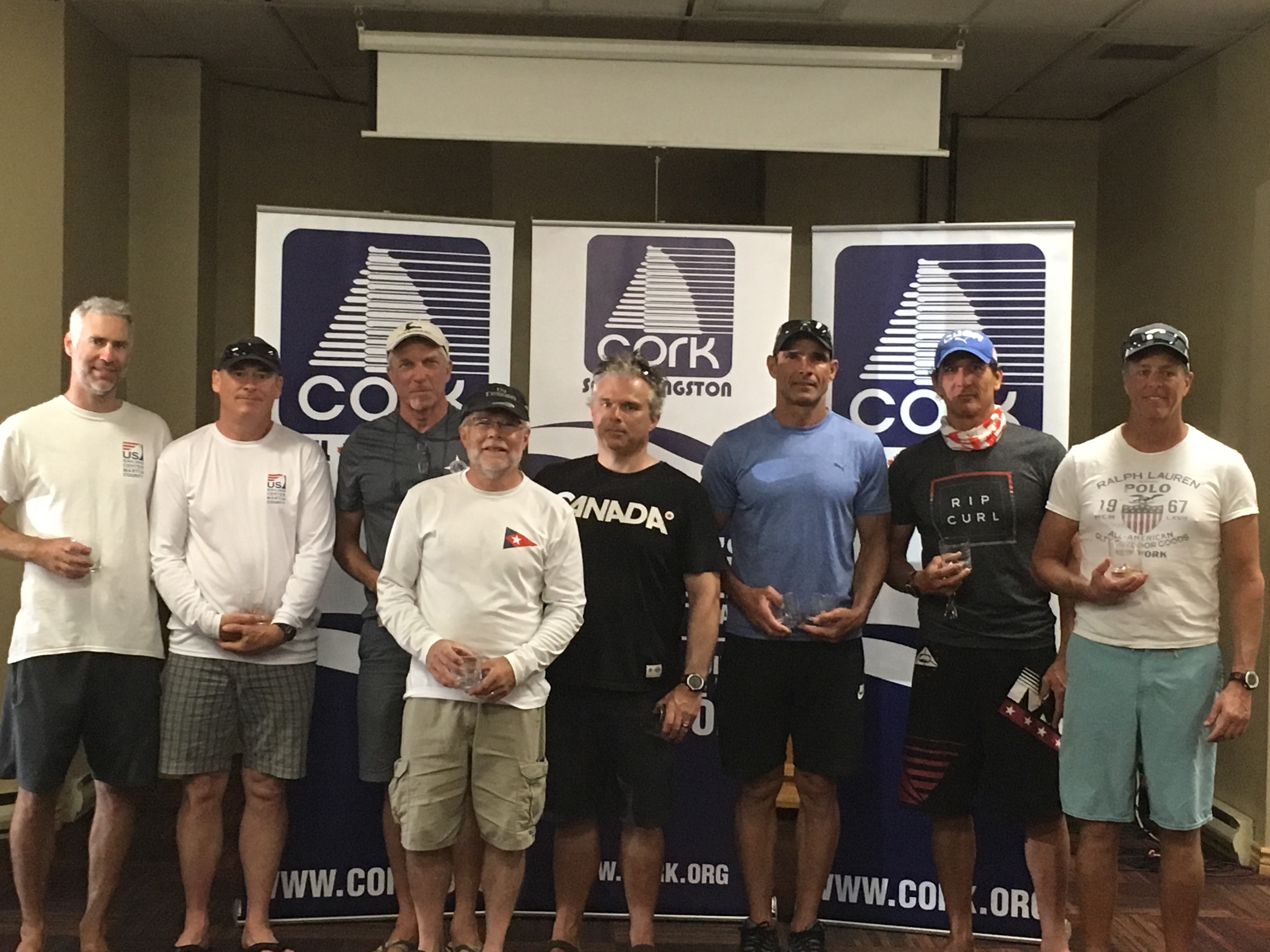 Sparkly day in the freshwater sailing capital with 11 knots. The Laser Master Canadians completed 2 races today, for a total of 9 races.
After three days of racing, the champions in each fleet were decided:
Top Apprentice
1st-Gord Welsh
Laser Masters
1st-Ernesto Rodriguez
2nd-Osvaldo Padron
3rd-Ray Davies
Laser Grand Masters
1st-Dave Chapin
2nd-Andy Roy
3rd-Bruce Clifford
Laser Great Grand Masters
1st-Nabeel Alsalam
2nd-Richard Roberts
3rd-Jacques Kerrest
Overall Winner
Ernesto Rodriguez
Full Results here:
https://cork.org/past-results/results2018/lasermasters/lasermasters.htm
Congratulations to all competitors!   We look forward to hosting the Laser Masters  again in the future!
For more information
CORK website: www.cork.org
CORK Regatta Office: (613)-545-1322
Email: media@cork.org
Address: 53 Yonge Street, Kingston Ontario
Facebook: www.facebook.com/CORKSailKingston
Twitter: www.twitter.com/corkkingston
Instagram: www.instagram.com/corkkingston