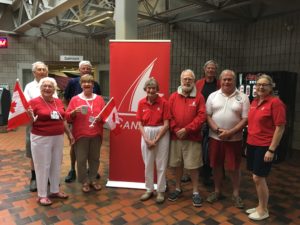 (This photo was taken on Canada Day 2017 at Portsmouth Olympic Harbour during the 49er & 49er FX Junior World Championships.)
It is with the greatest regret that the CORK Board of Directors shares the notice of the passing of  Mabel Corlett.   Mabel was a valued member of the CORK volunteer team.
http://yourlifemoments.ca/sitepages/obituary.asp?oId=1111484
Celebration of Life for Mabel will be held in May.