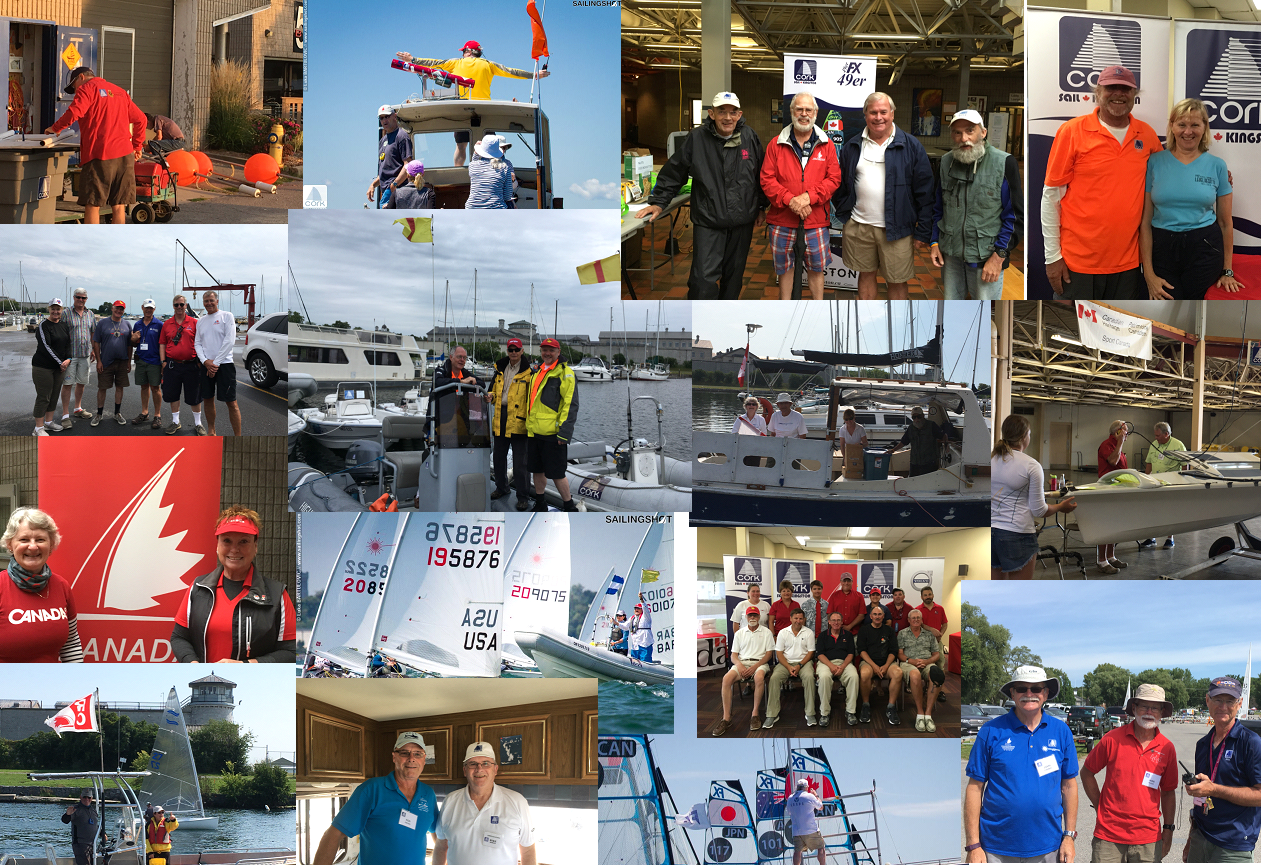 "I have been volunteering at CORK for years, it is the high point of my summer."
Since 1969 CORK / Sail Kingston has hosted world-class international sailing events.  Offering the best fresh-water sailing in the world with excellent wind and wave conditions, Kingston was the host sailing venue for the 1976 Montreal Summer Olympics.  This summer over 1000 boats and 1500+ competitors from around the world will participate in a series of 2-5 day regattas (July through September).  Volunteering at CORK is fun and a great way to support the sport about which we are passionate!
Volunteer opportunities exist year-round, inside and outside, on the water and ashore, including:
On-Water
·      Race Committee
·      Mark Boats
·      Safety Boats
Ashore
.      Boat Maintenance
·      Race Results  (SAILWAVE and Results training available)
·      Administration/Registration
·      Radio Communications
·      Boat launch and retrieval
VOLUNTEER NOW, WE NEED YOU!
No experience necessary.  Positions available with little to moderate physical activity.
First time volunteer?
Please register at the CORK web-site here
Previous volunteer?
Log-in (https://cork.org/members/sign_in.php) and sign-up for the dates you are available.
Questions?
Contact the CORK Office.  Email – events@cork.org   Phone – 613 545-1322
Follow us on:
Facebook @CORKSailKingston &
Twitter @CORKKingston
CORK website: www.cork.org
CORK Regatta Office: (613)-545-1322
Email: sail@cork.org
Address: 53 Yonge Street, Kingston Ontario