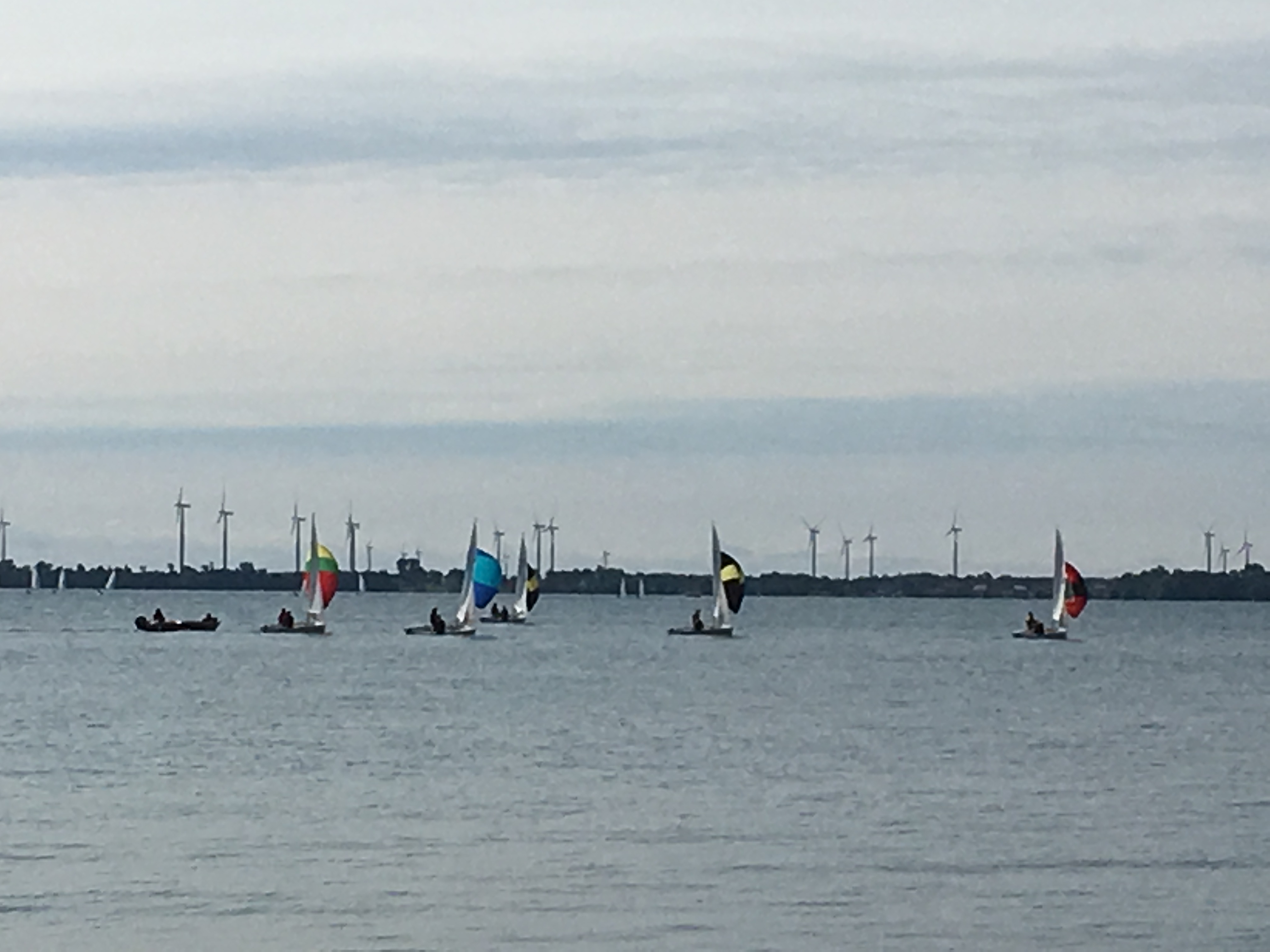 The third day of racing brought light wind and tricky shifty wind conditions. On the charlie course the race committee was successful in getting off three races for the 29er fleet. Unfortunately the other fleets were not as successful with the radial fleet completing two races and both the club 420 and i420  getting in 1 race.
At the end of the day athletes had the opportunity to talk to Canadian Youth Worlds Coach at the debrief today to talk about race strategy and the youth worlds sailing event. It was a valuable learning experience and all of the participants enjoyed the opportunity!
Going into the final day the points among the leaders are tight so the racing will be exciting! Here are the results after Day 2:
Laser Radials
1 Tayte Stefaniuk CAN
2 Justin Vittecoq CAN
3 Marcus Huttunen USA
4 Christopher Araujo USA
5 Michael Ehnot USA
C 420
1 Snyder/Porter CAN
2 Mosher/Nesbitt CAN
3 Millar/Newhouse CAN
4 Leduc/Feeney CAN
5 Sharikov/Rouleau CAN
 29er North American Championship
1 Bonin/Bonin CAN
2 Baird/Baird CAN
3 Shachoy/Smith USA
4 Hardee/Hasson ISV
5 Chui/McCutcheon CAN
i420 Canadian Championship
1 Lewin-LaFrance CAN
2 Groves/Fraser CAN
3 Heidenreich/Sapp CAN
4 Frost/Howell CAN
5 Perrell/Klempen USA
Results
Thank you to all of the volunteers out on the water and ashore who make events like this possible!  The CORK Volunteer team is the best team in sailing!
For more informationn
CORK website: www.cork.org
CORK Regatta Office: (613)-545-1322
Email: media@cork.org
Address: 53 Yonge Street, Kingston Ontario